NVivo 12 for Windows
Powerful analysis tools for qualitative and mixed-methods research
NVivo 12 for Windows delivers powerful, time-saving tools that help you ask questions of your data in a more efficient way. Store all your data in one place and begin exploring themes from the moment you start your project. Available as NVivo 12 Plus or Teams, there's an edition to suit your research needs.
Access the widest data support
Import text, images, video, audio, emails, spreadsheets, online surveys, web and social media data in virtually any language. Only NVivo lets you collect data from Facebook, Twitter and YouTube as rich data sets so you can access comments as well as data like demographics and locations.
Organize information automatically
Pin your frequently used folders and items in navigation view for quick access to what you need. Store your thinking in memos for faster, more transparent and reliable reporting. Use annotations to make notes as you work so you don't lose ideas you might want to explore later.
Analyze data more rigorously
Use crosstabs to analyze themes by one or two attributes – like age or occupation – or by cases for enhanced mixed methods research. Build powerful queries based on attributes like demographic data. Quickly exchange data with SPSS for further statistical analysis.
Ask questions of your data
Use queries to ask complex questions and identify new meaning in your data. Test ideas, explore patterns and see connections between themes, topics, people and places. Look for emerging themes, find words and discover concepts using text search and word frequency queries.
Visualize your research
Visualize your data with the most comprehensive range of visualizations: charts, mind maps, word clouds, explore, comparison diagrams and many more. When you're ready to share your findings, it's easy to export your visualizations into reports and presentations.
Import and share your findings
Import SurveyMonkey and Qualtrics surveys directly into NVivo. Import and share information from Microsoft Excel, IBM SPSS Statistics and reference management software. Order transcripts from NVivo which then sync with your other data. Import notes collected on-the-go from Evernote and OneNote. ​
Automate coding
Save time by automatically grouping information such as themes and positive or negative sentiment from large volumes of text in minutes. Develop preliminary results at the start of a project, or validate your thinking as you work. Teach NVivo how to code your data using pattern-based auto coding to automatically categorize and classify data.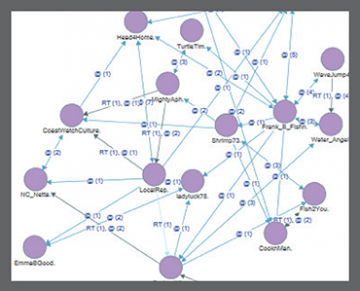 Analyze social networks
Discover influencers and opinion leaders and study the information flow using Social Network Analysis. Automatically create sociogram visualizations to see network relationships and interactions, and use metrics to discover critical network roles like influencers, connectors and brokers. See who's tweeting and re-tweeting who.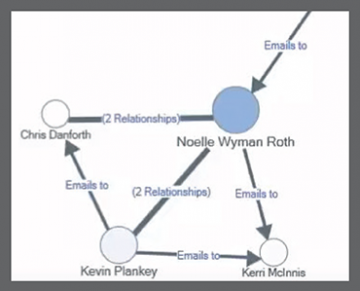 Enhanced data visualization
Visualize how a particular central person is connected to other people, and how those people are connected to each other with egocentric sociograms. See the connections, or lack of connections between a group of people with network sociograms. And visualize Twitter datasets to see networks of Twitter users and how they are connected with social media sociograms.